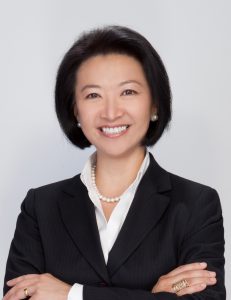 Elisa Chan is the head of C & W Global, a company focused on attracting foreign direct investment to Texas and the U.S.A.. The company explores and identifies needs based investment opportunities both locally, nationally and internationally, and facilitates international trade for local businesses to expand their reach and share of the global market. Elisa has extensive experience in both the public and private sector. She has identified several markets with vast growth potential and has the professional network to facilitate growth for companies in those markets. The EB-5 immigration program is one in which Elisa has undergone careful research allowing her to work with the international community in bringing mutually beneficial investment to Texas. Because of her broad network, she is able to help guide any foreign investors in to stable and reputable projects as well as quality immigration services.
In addition to C & W Global Elisa is also the Co-Owner of Unintech Consulting Engineers, Inc. (UNINTECH), a structural and civil engineering design and consulting firm founded in 1992. By building the business from the ground up Elisa has developed and extensive experience in all aspects of project development from inception to completion. As president and co-owner, she is in charge of business development and strategic planning initiatives, and overseeing financial management, marketing and public relations, human resources and information technology for firm-wide operations. UNINTECH has consistently been ranked among the "Top 25 Largest Engineering" and "Women-Owned" firms in San Antonio by the San Antonio Business Journal.
Elisa has also been active in the political arena. She was a member of the San Antonio City Council for five years, from 2009 to 2013. She became the first Asian American woman and the first immigrant to serve on the council and she worked to keep the city's "AAA" general obligation bond ratings through a recession. Elisa focused on economic development and was Chair of the Economic and Community Development Council Committee. During her tenure, she helped create over 18,000 private sector jobs for San Antonio's economy. Since her election, Elisa was a leader on council for the city's international economic development efforts. Elisa was the catalyst in establishing the friendship city relationship with the city of Suzhou and Sister City relationship with the city of Wuxi, China. She has actively maintained relationships with industry and community leaders and continues to collaborate with them. Elisa is continually sought out for her expertise in foreign relations and her ability to facilitate economic growth for all parties involved.
Elisa was born in Taiwan, lived in Beijing, China, and moved to the United States in 1988. She became a U.S. citizen in 1999 and has resided in San Antonio for over 25 years. She received her B.S. in Computer Software Engineering at Beijing University of Technology, and she received her Master's degree in computer science at the University of Texas at San Antonio. For 13 years, she worked successfully in the computer software development field.
Elisa, husband Clifford and 15-year-old daughter Nikola reside in North Central San Antonio.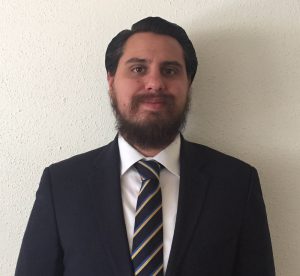 David de la O is the Office and Project Manager for C & W Global LLC. While overseeing day to day operations, David also communicates with international partners and customers to ensure the highest quality of service. David has been with C & W Global since its inception.
David was born in Dallas, Texas and graduated from the University of North Texas in 2011. After graduating, David moved to San Antonio working in retail, sales, and eventually getting in to politics. He worked on the San Antonio City Council and on several local, state and federal campaigns. With his degree in sociology, David has been able to identify group conditions and behaviors which has been integral to every position he has held from sales to marketing.
Having worked with Elisa Chan in several capacities, David collaborates with Elisa to ensure C & W Global LLC.'s growth and prosperity.